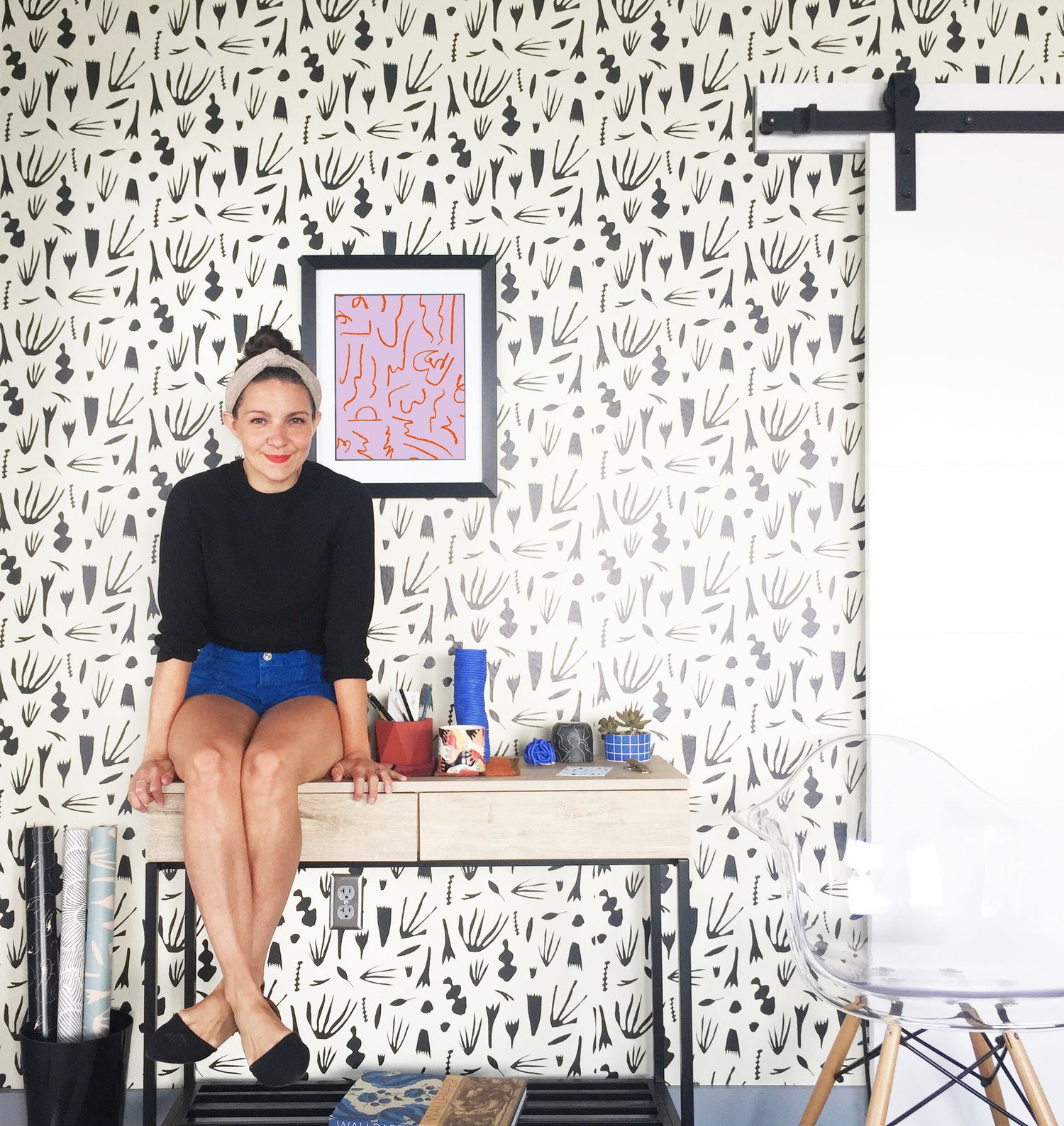 Hi! I'm Kate Zaremba, an artist and surface designer specializing in wallpaper, textiles, and ceramics. As a kid, I grew up on theatre sets and sound stages as a child actress both in theater and television. This provided imaginary worlds for me to play, learn and discover in. From New York to Los Angeles museums, art galleries, and stage sets were my learning labs, inspiring a career in the visual arts.
I received my BFA from Kansas City Art Institute with a focus in textiles and ceramics.
My first job out of college was executive assistant to Jonathan Adler in New York City. An absolute DREAM JOB for a pattern obsessed, decorative arts loving gal like myself. The experience was very "The Devil Wears Prada" meets design world royalty. I've got some STORIES but I'll just say the experience was life changing, very stressful, and intensely fabulous.
I left JA in 2009 to study Exhibition Design at The Corcoran College of Art at George Washington University, thinking I wanted to venture into the Museum World, but as fate would have it I started doing textile design (instead of my homework) for my old roommate and long time pal, Rachel Antonoff. As they say, the rest is history and I've been drawing, cutting, painting, and printing patterns ever since.
CONTACT, COLLABORATE, LICENSING...
For more information or to inquire about collaborations, licensing, or custom wallpaper or textiles send a note to me at info@ katezarembacompany (dot) com
xx Kate